Conference
Conference GrowYourLife.net IBC Brussels
Saturday, the 13th of May 2023
Do you desire to be used by God to share the Gospel and encourage others in their spiritual growth, but are hesitant due to fear, lack of preparedness or opportunity? In order to make disciples of Jesus Christ we must engage, evangelize, edify and equip.
Through this conference you will learn more about how you can overcome barriers and help others in discovering the good news of the Gospel and to grow in new life in Christ. The conference will include invited speakers, a panel discussion, a choice of seminars, testimonies, worship music, prayer and a served lunch.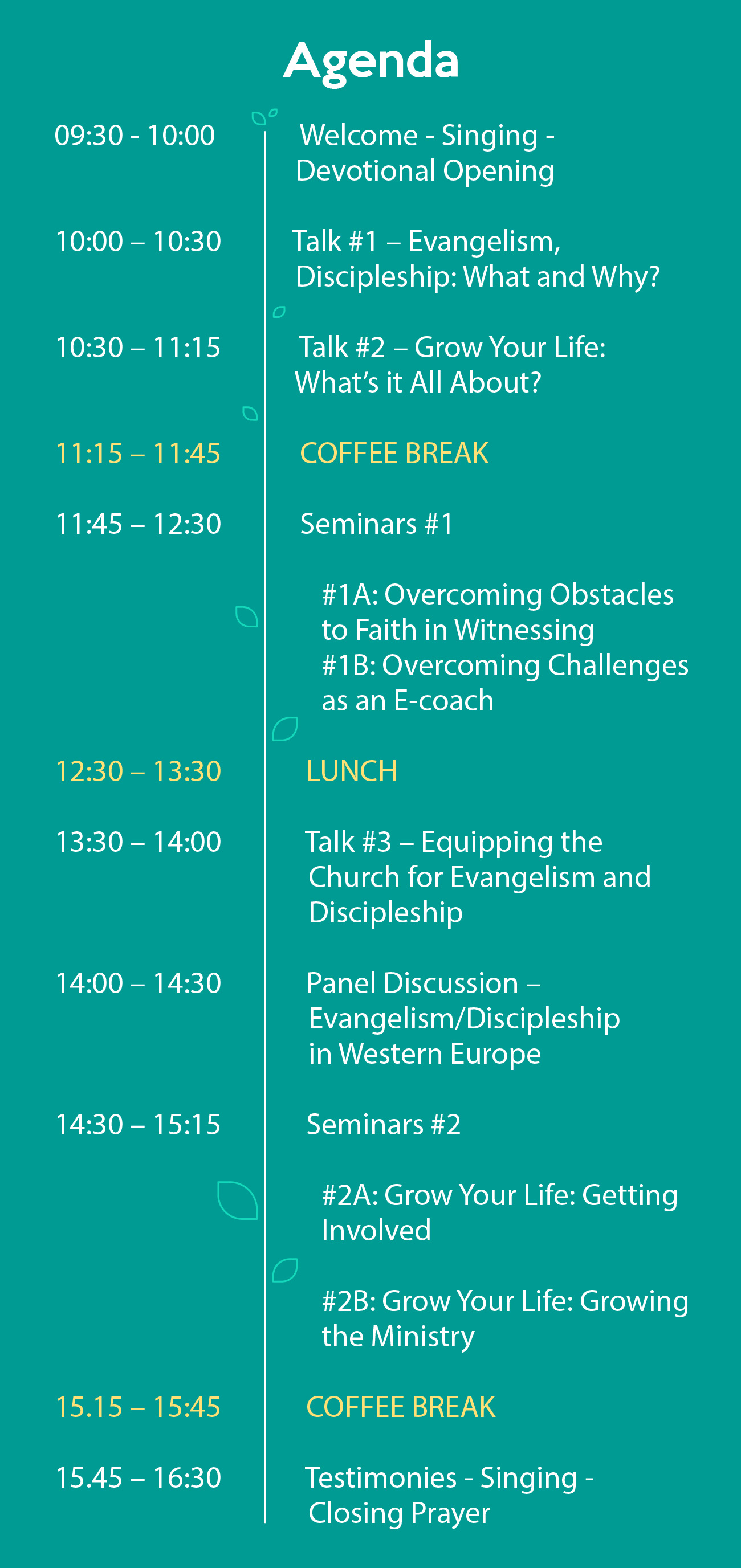 To register please fill in the form by providing your name, contact details and paying the 15 Euro fee to cover the cost of lunch and refreshments through the day by using the payment facilities below the form.

See you at conference 🙂
Team "GrowYourLife.net"